Numera "Stairway to Heaven" idalje se nalazi na play listi mnogih slušatelja. Međutim, šta je čini tako dobrom?
Kada je ekipa prvi put čula numeru pomislili su "Dođavola, ovo je revolucionarno". Naredne 44 godine, isto su reagovale generacije tinejdžera, djeca koja uče kako da sviraju uvod na akustičnoj gitari, koja pažljivo proučavaju tekst Roberta Planta.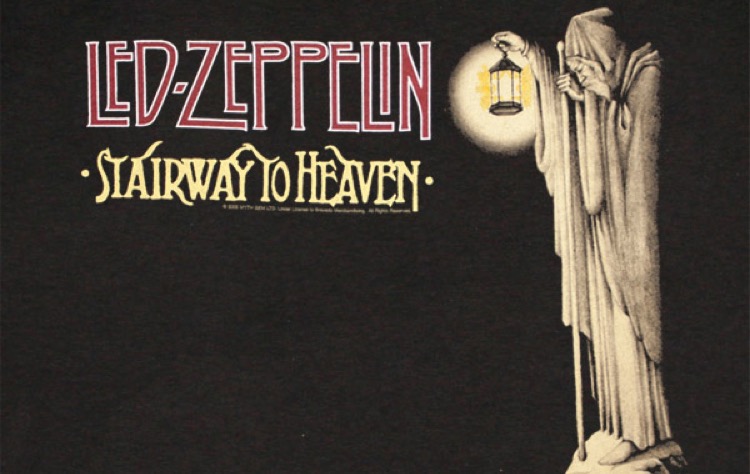 Izglasana je na mnogim top listama najboljih pjesama ikada, a na 20-godišnjici 1991. godine rečeno je da se numera "vrtila" na radiju 2,874,00 puta, što ukupno iznosi 44 godine emitovanja.
Svaki poznati bend iz ranih sedamdesetih je imao svoj ekvivalent Stairway-a: "Child in Time" od Deep Purple, "Aqualung" od Jethro Tull i "Supper's Ready" od Genesis. Sve ove pjesme imaju mnogo obožavalaca, ali samo Stairway zna svako, slušao rock ili ne. To je djelimično zbog toga što Zeppelin nikada nisu bili vezani za jdan žanr na način na koji su mnoge hard rock ili progressive grupe to bile.
Stairway, kao mnoge druge pjesme Zeppelina, je pomalo ukaljan kontroverzom usljed optužbi da je plagijad. U ovom slučaju je to tužva u kojoj se navodi da je taj poznati uvod ukraden iz pjesme "Taurus" od benda Spirit, sa kojim su Zeppelini svirali kada su prvi put posjetili Ameriku.